In September 2017, Paul Croft, one of Australia's most experienced Paralympians, embarked on what he hoped would be a care-free adventure in Bhutan. He headed for Trakshing, a remote area in the easternmost corner of the kingdom and the location of the Tiger's Nest Monastery which clings to a sheer cliff face 900 meters above the beautiful Paro Valley. Having reached the sacred Buddhist site, Paul began his descent. "I was three-quarters of the way down when I tripped. As I tried to regain my balance I tripped again but this time I was moving very fast. The next thing I knew, I had hit an embankment, landing on the side of my face and my neck. I would later discover that I had fractured my cervical vertebrae and broken numerous bones," recalls Paul.
The seriousness of Paul's condition and the remote location in a developing country that lacked adequate medical facilities to treat his injuries presented immediate challenges. Bangkok Hospital was contacted by an assistance company requesting urgent help, and their Alarm Center team quickly began organizing a medical evacuation. While the evacuation was being arranged, Paul was taken care of at Thimpu Hospital. "My care was first class," he says. "I met the representative from Bangkok Hospital's office in Bhutan and, additionally, had two extremely polite and helpful young gentlemen by my side 24 hours a day to make sure I was OK."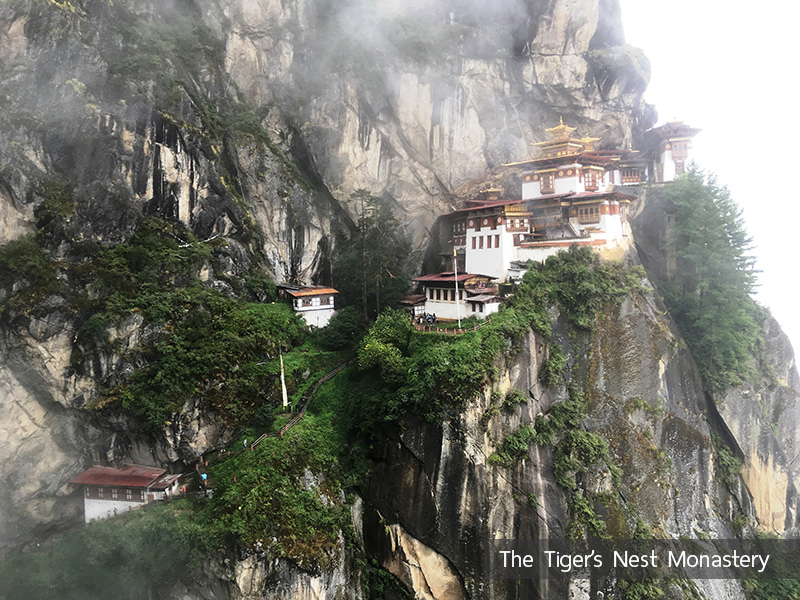 With the support of the knowledgeable local team, it was possible to expedite an air ambulance with a medical escort from Singapore to Paro International Airport. The next day Paul was safely in Thailand at Bangkok Hospital and under the care of Dr. Yodruk Prasert and the Bangkok Spine Academy team.
Understandably, it was an anxious time for Paul. He was in another unfamiliar country and unsure of the treatment he would receive but the doctors and nurses soon put Paul at ease. That night they performed a CT scan, a 3D scan of his spine, and an MRI scan of his neck. When they discovered the extent of his injuries a decision was made to remove some bone that was compressing the spinal cord. Paul was delighted with the outcome. "I underwent spinal fusion surgery and he did a beautiful job," he says. "I must say that I received extremely good care from the medical staff. Every day I would be visited by at least three doctors, including the surgeon who operated on me. I cannot speak more highly of them. They were very professional."
Paul was in the care of Bangkok Spine Academy until well enough to be flown home and continue his treatment within the Australian healthcare system. Thanks to the swift evacuation from eastern Bhutan and the outstanding treatment he received at the Bangkok Spine Academy, Paul is looking forward to resuming normal life. "I was put back together so well by the Bangkok team! I am already very active and hope to swim, do a little running and coach athletics again soon."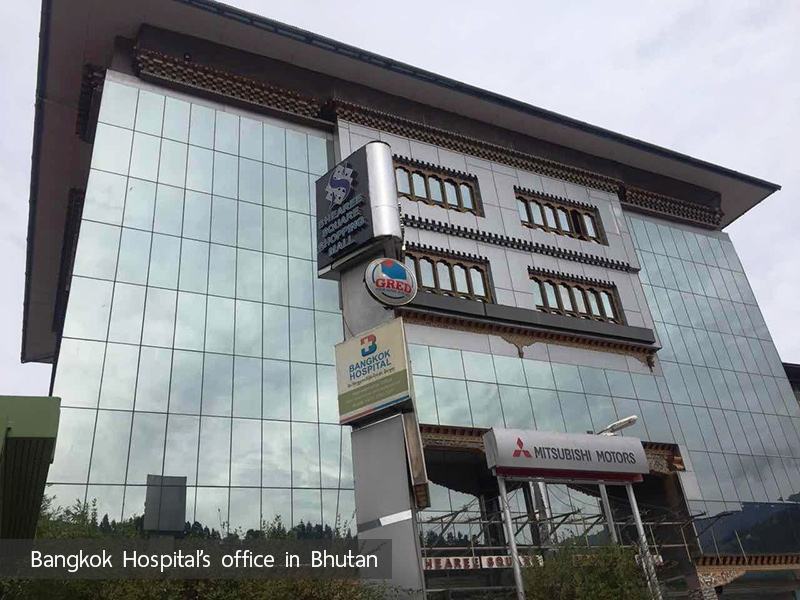 Tel. (+66) 2310 3000, 1719 (local mobile calls only)
or email: [email protected]